All Your Commercial Cleaning Services Under One Roof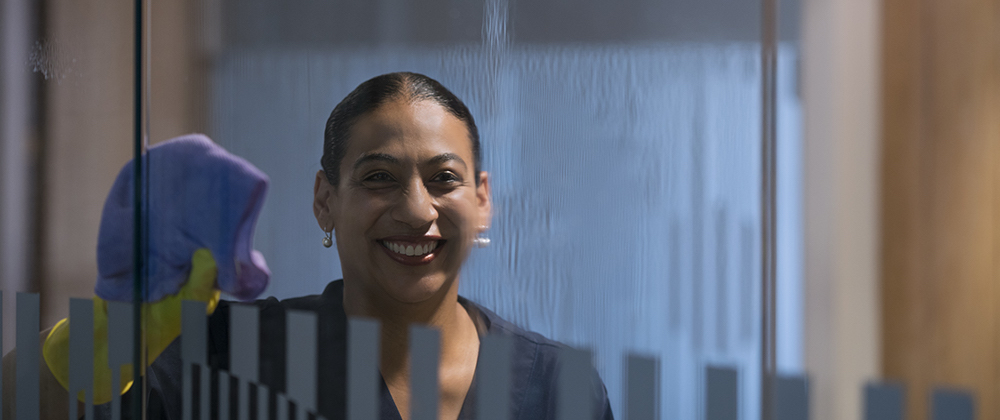 Managing the cleanliness, health and safety of a business isn't only about hiring a commercial cleaner. It's important to have a commercial cleaning service provider that you can trust. They can help you deal with any issues that come up at your facility. This level of confidence in your commercial cleaning company is invaluable.
At ServiceMaster Clean of Toronto, we are your one-stop, full-service shop. We have years of experience and expertise in the commercial cleaning service industry. Our resources enable us to provide a wide range of cleaning services to meet the needs of your facility.
Our full range of services makes it easier for you by providing one single point of contact for all your requirements. That way, you can focus on what matters most. ServiceMaster Clean of Toronto can provide you with the services you need to maintain a clean and professional looking facility. We provide specialty office cleaning, industrial, warehouse cleaning and more.
Other than traditional commercial cleaning services, we can also provide your facility with the following:
Office Kitchen Cleaning
The key to preventing the spread of infectious diseases in communal work spaces is to maintain thorough and regular cleaning and disinfecting routines. Maintaining a hygienic kitchen in your place of business is imperative to ensuring the health and safety of staff and visitors. ServiceMaster Clean of Toronto offers professional commercial cleaning services including disinfecting and sanitizing services that will ensure all office kitchen surfaces including countertops and other high-touch areas such as microwaves and refrigerators are clean, healthy and safe.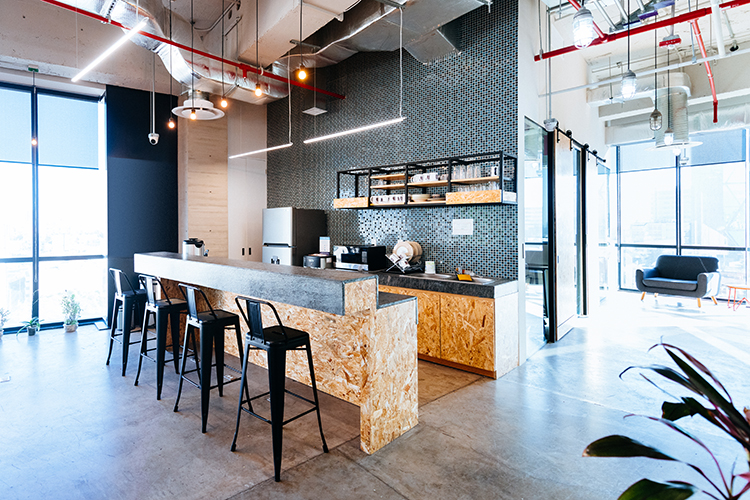 ---
Pressure Washing
Power washing is an effective and timesaving method for cleaning building exteriors, sidewalks, pavement and parking areas. At ServiceMaster Clean of Toronto, our professional power washing service will remove accumulated grime, oil and salt residue from your property and leave it looking fresh, clean and attractive.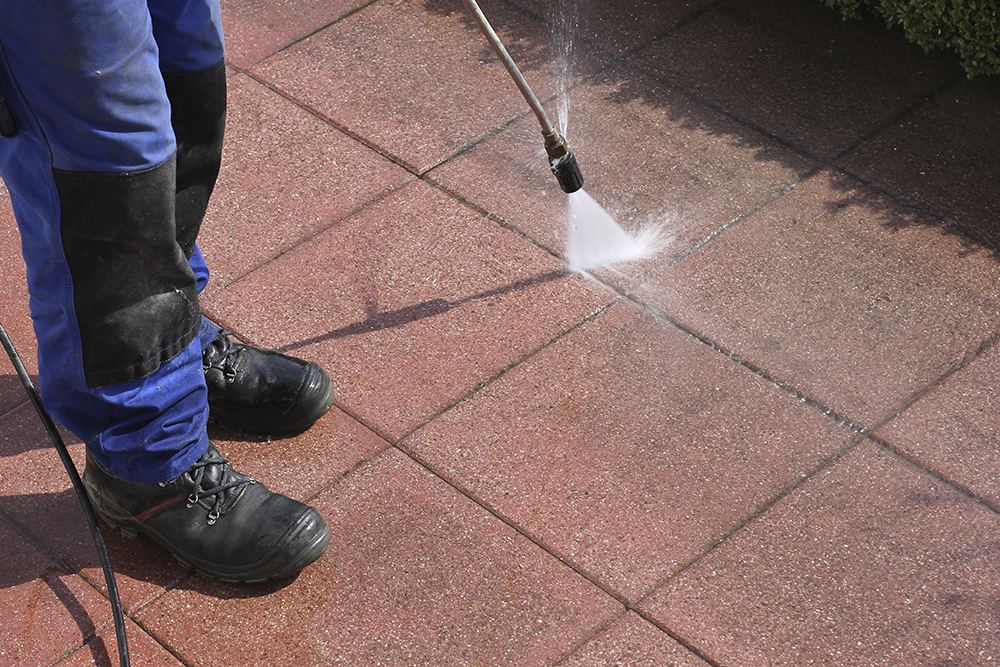 ---
Restroom Restocking
ServiceMaster Clean of Toronto janitorial services provides janitorial supplies and items for restocking restrooms, such as toilet paper, feminine products, paper towels, hand towels, trashcan liners, dish soap and liquid hand soap at wholesale discount prices through the ServiceMaster Clean of Toronto janitorial supply distribution centres. Restroom supplies are restocked on an as-needed basis.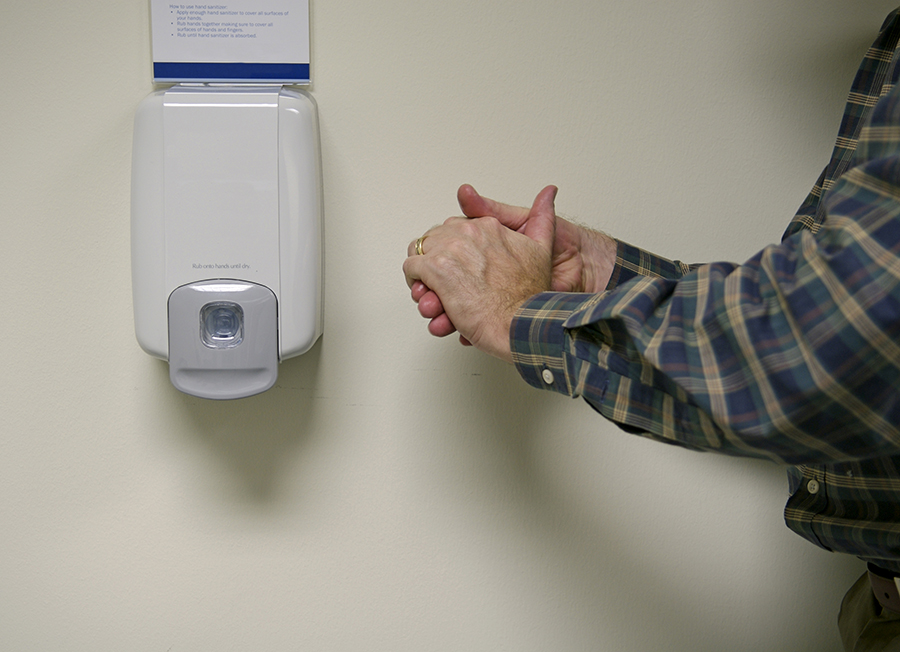 ---
Wall Cleaning
Although we may not always see it, dirt, dust, oil from hands, bacteria and other contaminants can accumulate on walls, especially in high-use areas in offices and other commercial facilities. Dirt, grime, bacteria and germs adhere to unclean walls and can pose a health risk, as it increases the probability of transmitting infectious diseases in indoor work environments.
Maintaining regular wall cleaning and disinfection schedules for high-touch areas in your office or other commercial facility will not only improve the overall professional appearance of your business, it will increase the health and safety of your employees and customers by helping to prevent disease transmission.
ServiceMaster Clean of Toronto will thoroughly clean and disinfect all walls in your office or facility and remove the build-up of grime, bacteria and other contaminants from high touch-point areas such as light switches, elevator buttons, stairway handrails, and more—leaving your facility cleaner, safer and healthier. Regular wall cleaning will also extend the lifespan of your paint and wallpaper investment by preventing deterioration from dirt and grime over time.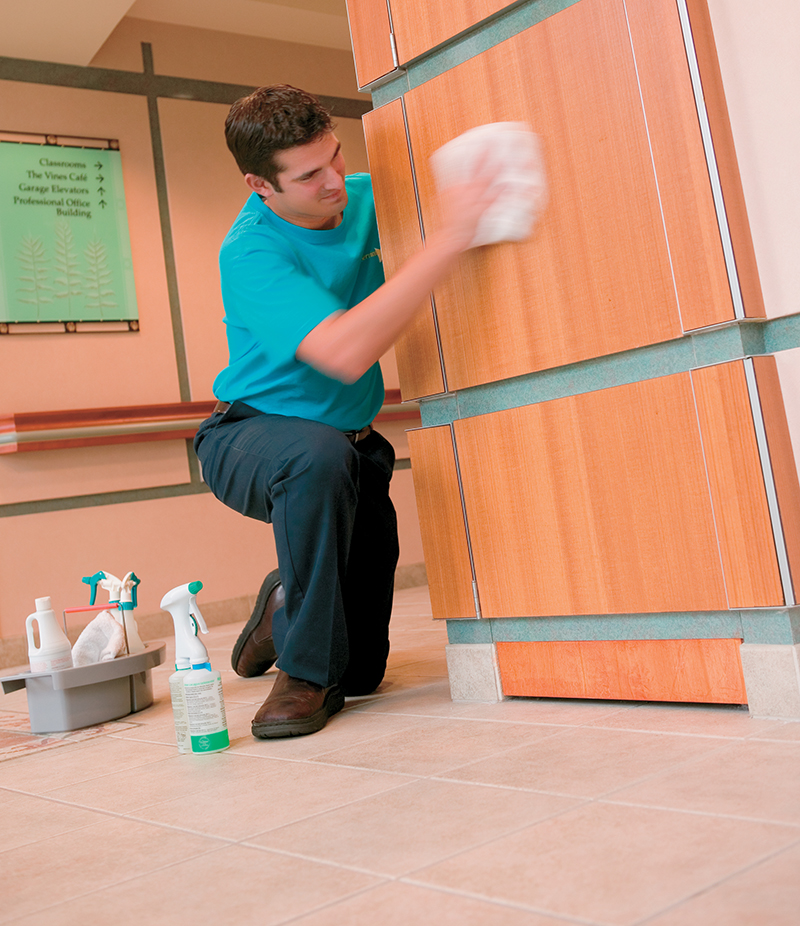 ---
Window Blind Cleaning
ServiceMaster Clean of Toronto uses advanced industry-standard methods and products to clean your window blinds, whether they're made of fabric, plastic or other materials. Our trained professional cleaners will ensure that the proper cleaning process and products are used for your particular type of window blind while ensuring minimal intrusion to areas adjacent to the blinds.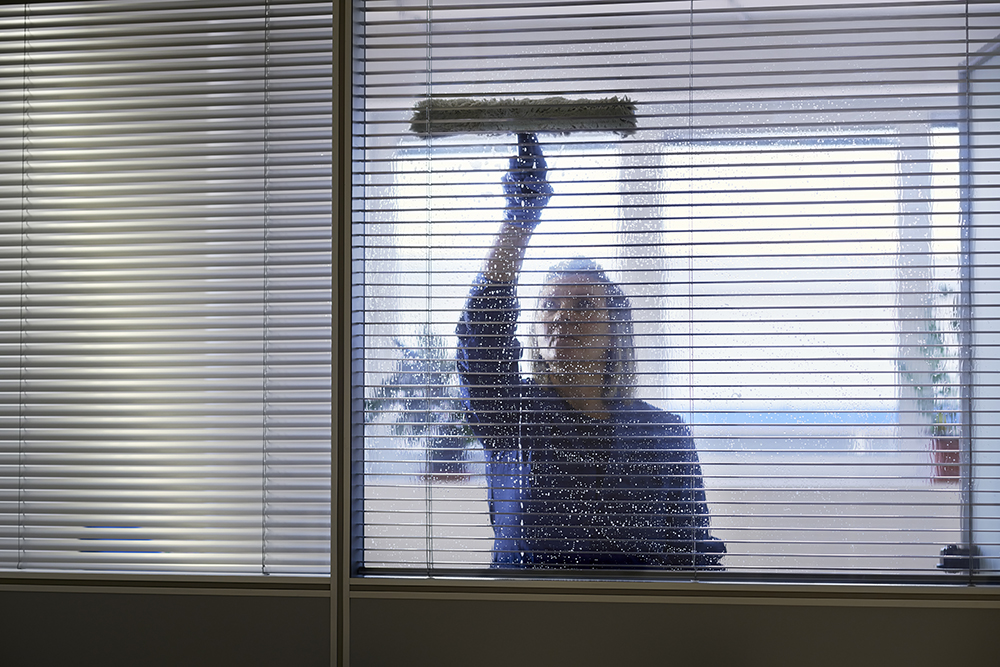 ---
Did You Know?
Do all staff receive training and development?
All managers and supervisors receive ongoing and comprehensive training on the management of the sites they are allocated. All cleaning staff receive in-house and on-site training on process, products and equipment needed to carry out their given duties. All Health and Safety issues and company policies are covered in their initial induction with annual refresher training, as needed.
How do we get started with ServiceMaster Clean of Toronto janitorial services?
ServiceMaster Clean makes it easy to get started. Simply click here to complete our contact form or give us a call at 647-560-1376. One of our representatives will set up a time with you to review your commercial cleaning requirements and develop a customized clean program that suits your needs.
What insurance do you have?
We carry General Liability insurance and Workman Compensation coverage. This is to protect you against damaged property or injury to person while our staff is on your property performing janitorial cleaning services and other commercial cleaning services.